Free 'Color Purple' tickets available to students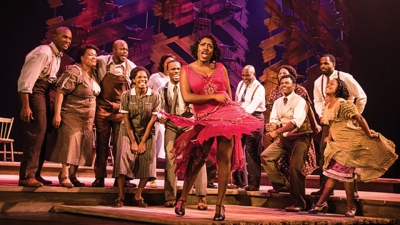 Free 'Color Purple' tickets available to students
Arts for All is giving away 1,000 free tickets to University of Nebraska-Lincoln students for the opening night performance of "The Color Purple" at the Lied Center for Performing Arts. The performance is 7:30 p.m. April 11.
After those tickets are gone, students can still take advantage of half-price admission to the show with a valid NCard.
A pre-show party – featuring free food, a photo booth, a DJ, raffle and prizes – will take place at 6 p.m. at the Lied Center. The pre-party is hosted by the Lied Center Student Council.
"The Color Purple" is the 2016 Tony Award winner for best musical revival. Based on the Pulitzer Prize-winning 1983 novel, the musical focuses on a young black woman's journey to love and triumph in the American South.