Hair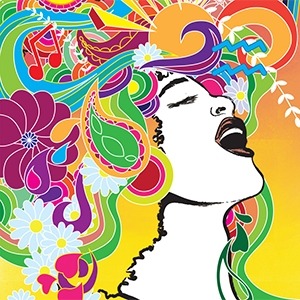 The Rep lets the sunshine in with the classic rock musical HAIR. 50 years after its premiere, the show continues to assault the status quo, while shining a light on the power of love over hate, peace over war, freedom over repression and hope over despair. Overflowing with free love, buzzing with youthful energy and pulsing with iconic rock anthems, the Age of Aquarius is back!
This performance contains nudity, adult language, content and themes.
This performance is also available for purchase as part of a Nebraska Repertory Season package. Rep Season packages can be purchased at the Lied Box Office by calling 402-472-4747.
DON'T MISS THE REP'S OTHER PERFORMANCES
An Act of God
By David Javerbaum
Lied Center's Johnny Carson Theater
Sept. 26-Oct. 14
Mother Courage
Nov 7-18, 2018
Temple Building
The Holiday Cabaret
Conceived and directed by Andy Park
Temple Building
Dec. 13-16
Dutchman
By Amiri Baraka
Temple Building
Feb. 13-24, 2019
Spirit of '68: Rep's 50th Anniversary Party
Temple Building
Saturday, April 20, 2019
Celebrate the Rep's 50th year at this special celebration featuring hors d'oeuvres, drinks and a spectacle with live music, large-scale puppetry and stilt dancing.