Waitress
Inspired by the beloved film, WAITRESS tells the story of Jenna, an expert pie maker who dreams of a way out of her small town. A baking contest and the town's new doctor may offer her a fresh start, but Jenna must summon the strength to rebuild her own life. Don't miss this uplifting celebration of friendship, motherhood, and the magic of a well-made pie.
This presentation is made possible in part with generous support from First National Bank.
We would like to thank our sponsors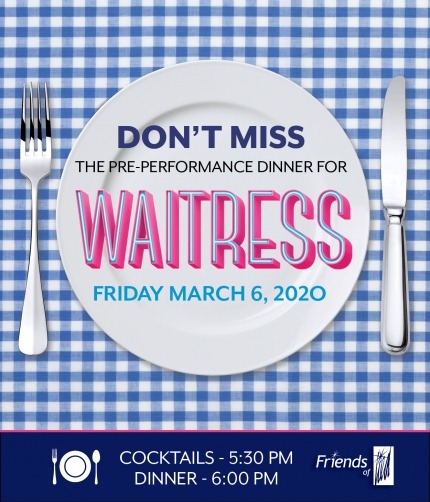 PRE-PERFORMANCE DINNER - WAITRESS
Looking to extend your evening of entertainment?
Join us at the Friends of Lied Pre-Performance Dinner for Waitress on March 6, 2020.
For more information, click here.