The Caterpillar's Footprint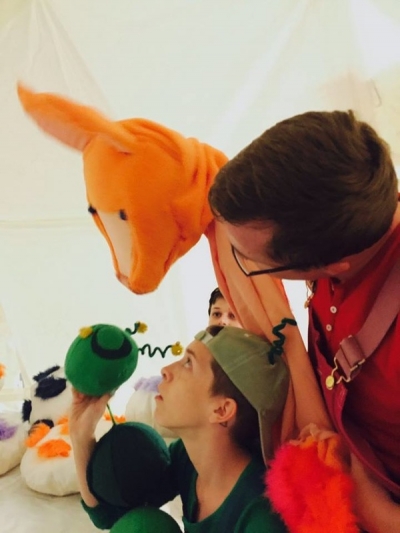 The Caterpillar's Footprint
The Lied Center is proud to announce its partnership with Educare of Lincoln and Kerfuffle, a theater company for very audiences, to present Caterpillar's Footprint, a play for children ages 2-5. Inspired by the collective impact project Prosper Lincoln, the Lied Center is committed to creating more access to quality early childhood experiences and is grateful for the opportunity to present innovative theater by Kerfuffle that supports brain development in young children. This program is supported by the Lincoln Community Foundation, the Lied Center for Performing Arts, and Educare of Lincoln.
In May of 2018 Kerfuffle will be in residence at Educare, a state of the art, research-based child development center. Students at Educare and other child development centers in the area will have the opportunity to attend this unique theatrical event, and to extend the educational experience through pre- and post-show classroom visits by teaching artists. Teaching artists will be trained in arts engagement methods designed for young audiences, and will be sharing those methods with students and teachers in participating classrooms.
This program targets under-resourced neighborhoods and populations in Lincoln. If you would like to learn more about this program, or would like to inquire about getting a spot in a showing of Caterpillar's Footprint, please email erin.poor@unl.edu.