History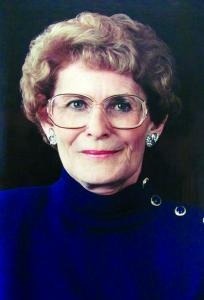 Christina Hixson
Built in memory of Ernst F. Lied's parents, Ernst M. and Ida K. Lied, the Lied Center for Performing Arts, created by and for the people of Nebraska, opened in 1990. Through the generosity of the Lied Foundation Trust and many other dedicated individuals, organizations and businesses.
Ernst F. Lied was a 1927 graduate of the University of Nebraska. Upon his death in 1980, Christina Hixson was appointed executrix of his estate and she still serves as a Lied Foundation trustee. In the spirit of her dedication to education and the arts, Ms. Hixson continues to provide exceptional support for the Lied Center, the University of Nebraska and many projects throughout the state of Nebraska.
Beginning with the first event, Opera Omaha's production of Madama Butterfly, it has been our mission to present the finest performing artists on our stages. Joining the ranks of others whose passion for the arts and dreams of a worthy arts center was the man who served as both the University of Nebraska President and University of Nebraska Foundation President, D.B. "Woody" Varner. His service resulted in years of awareness for the building and fundraising.
Sheila Griffin, the first Lied Project Director, and E.N. "Jack" Thompson joined Woody in leading the effort toward success. A challenge grant from the Lied Foundation Trust was successfully matched with gifts from UNL alumni and friends. Matching gifts or grants from 71 corporations and a generous allocation from the Nebraska Unicameral completed the fundraising campaign prior to construction in 1986.
From its inception, the Lied Center has been dedicated to serving the community and state by presenting national and international artists on our stages, while developing and sustaining programs that reach out to all parts of Nebraska. Arts Across Nebraska, a major program combining statewide tours, extended residency and collaborations with communities outside Lincoln, is the direct result of visionary thinking and the hard work of staff and community supporters. Today, the Friends of Lied, a statewide support organization, receives donations from hundreds of Nebraskans for programming, education, and operations, and also shares the Lied's message in all parts of the state.
The Lied Center, once a dream of a few dedicated citizens, has become a premier performing arts center of the Midwest and nation. However, we remain, first and always, Nebraska's Home for the Performing Arts.