Blue Man Group
GENERAL PUBLIC TICKETS WILL BE ON-SALE JULY 16, BEGINNING AT 11:00 AM. IF YOU RECEIVED A PRESALE EMAIL, PLEASE USE THE LINK INCLUDED.
Over 35 million people on our blue planet have experienced the surprising and exciting show that is BLUE MAN GROUP. And now, the Blue Men return with a new touring show — BLUE MAN GROUP SPEECHLESS TOUR.
The world-renowned bald and blue trio embarks on a new journey of discovery, the result of over 27 years spent observing humanity. SPEECHLESS will feature new and original compositions, acts and instruments alongside iconic Blue Man Group moments based in joy, art, music, comedy, social commentary and hilarious absurdity.
This presentation is made possible in part with generous support by Patron Friend Sponsors Terry Stumpff & Ken and Oma Dewey.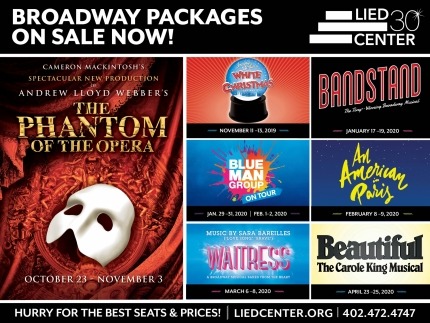 Subscribe today to lock-in great seats for as little as $196!  
BEST SEATS
First in line to reserve seats
 
BEST PRICES
Get the best ticket prices when you purchase today 
 
EASY EXCHANGES
Season Ticket Holders can exchange for no charge
 
INSIDER ACCESS
Get insider info about newly announced shows, discounts and special events