Mother Courage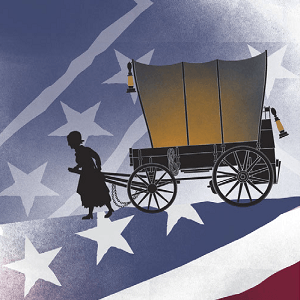 Follow the fortunes of Mother Courage and her three children as they strive to make a living during the madness of war. In this new adaptation of the classic play, the drama unfolds during the height of the American Civil War. While Mother Courage profits from the spoils of war, she faces the ultimate sacrifice in this epic masterpiece of struggle and survival.
This performance is also available for purchase as part of a Nebraska Repertory Season package. Rep Season packages can be purchased at the Lied Box Office by calling 402-472-4747.
NOTE: this is a rental event presented by an outside organization. The Lied Center has limited control over ticketing policies and discounts for rental events.
DON'T MISS THE REP'S OTHER PERFORMANCES
An Act of God
By David Javerbaum
Lied Center's Johnny Carson Theater
Sept. 26-Oct. 14
The Holiday Cabaret
Conceived and directed by Andy Park
Temple Building
Dec. 13-16
Dutchman
By Amiri Baraka
Temple Building
Feb. 13-24, 2019
Hair
Book and Lyrics by Gerome Ragni and James Rado
Music by Galt MacDermot
Lied Center's Johnny Carson Theater
March 27-April 7, 2019
Spirit of '68: Rep's 50th Anniversary Party
Temple Building
Saturday, April 20, 2019
Celebrate the Rep's 50th year at this special celebration featuring hors d'oeuvres, drinks and a spectacle with live music, large-scale puppetry and stilt dancing.