The Phantom of the Opera
Cameron Mackintosh's spectacular new production of Andrew Lloyd Webber's The Phantom of the Opera comes to Lincoln as part of a brand new North American Tour. This production, which retains the beloved story and thrilling score, boasts exciting new special effects, scenic and lighting designs, staging and choreography and has been hailed by critics as "bigger and better than ever before.
This presentation is made possible in part by Rhonda, Glenn Korff, Vikki and Doug Kotil, Anabeth Cox and Marysue Harris, Fred and Rosemary Ohles, Barb and Bob Bartle, Marilyn and Dave Moore, Cornerstone Bank, Liberty First Credit Union and First National Bank.
We would like to thank our sponsors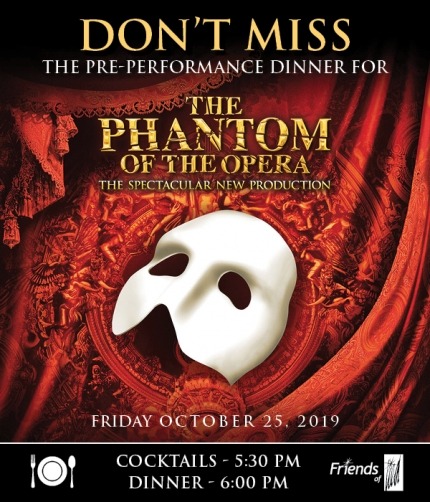 PRE-PERFORMANCE DINNER - THE PHANTOM OF THE OPERA
SOLD OUT
Email Amy at aossian2@unl.edu if you would like to be added to the wait list for this event.